Basehor's Twila Heinen leaves legacy of service and determination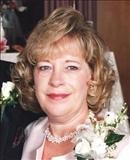 Basehor — For four decades, Mark Heinen had seen his wife Twila Heinen live determined to achieve things that many in her shoes couldn't.
Twila was diagnosed with muscular dystrophy in 1974 and Mark watched, over their long marriage, her fight to make her life the best she could. Twila moved to Basehor in the spring of 1971 and served for four years on both the school board and Basehor planning commission. She was also a member of the Basehor Red Hatters and worked for 35 years as a radiology technician in the Kansas City area.
"She never gave up and she never complained," Mark said this week. "She just kept going."
Mark and Twila Heinen were planning on celebrating their 44th wedding anniversary on June 13 when Twila unexpectedly died at the age of 64 on Saturday in Basehor. She suffered a medical episode in her home after a day of work around the house, according to Basehor police, and reached out for an armoire which then fell on top of her. Chief of Police Lloyd Martley said the autopsy report showed her cause of death was the medical episode, not the ensuing trauma.
Funeral Mass Services have been arranged at 10 a.m. Friday June 6, at Holy Angels Catholic Church with the burial to follow in the Holy Angels Catholic Cemetery. The family will receive friends Thursday evening, starting with a Rosary Service at 5:30 p.m. and the visitation from 6 to 8 p.m., both at the Holy Angels Catholic Church. In lieu of flowers, the family is asking that memorial contributions be made to The Muscular Dystrophy Association or the Holy Angels Catholic Church.
Twila's legacy, her husband said, is one centered around her love of the community of Basehor.
"She really loved the people in this community," he said. "She grew up in a really nice small town and we moved her because Basehor reminded her of that."
Twila served for four years on the Basehor school board before transitioning to the Basehor Planning Commission from 1991 to 1995. While on the the planning commission, Mark said she worked on a "50-year project" in which the commission created a plan as to what Basehor should look like in 50 years.
"She was always looking forward. She was always thinking about how far Basehor could go," Mark said.
Mayor David Breuer, who is a neighbor of the Heinens and a fellow member of the Holy Angels Catholic Church, said this week that Twila's passing is a significant loss to the community. Twila was a member of the church's building committee and a member of the church's women's group. She also volunteered at the church's funerals, serving food to families.
"She was certainly community minded, always concerned about the children and their future," Breuer said.
Twila's struggles with MD intensified as she aged, but still her friends said that never slowed her down. Mark Said that she was directed to use oxygen 24-hours per day but refused to wear it during the day.
Pat Young, a member of the Basehor Red Hatters with Twila, said Twila's bravery was inspiring. On a trip to the Lake of the Ozarks three years ago, Young and Twila got on a Wave Runner jet ski together and drove all around the lakes. Twila, because of her MD, could not swim but still wanted to experience it.
"I thought that was one of the bravest things I've seen," Young said.
Young said she and Twila and other members of the Red Hatters made trips to Chicago, St. Louis and even Europe, all with Twila in the middle of the pack, never complaining about the pain in her legs, forcing her to walk with a cane.
"It couldn't slow her down at all," Young said. "She had a brilliant smile and a wonderful laugh that was always in the middle of things."
Twila Heinen was the mother of two children, Debra Lowe and Brian Heinen of Basehor. She is also survived by five grandchildren, Faith and Jacob Lowe, Summer, Ashley and Autumn Heinen.