Leavenworth County law enforcement officials run for Special Olympics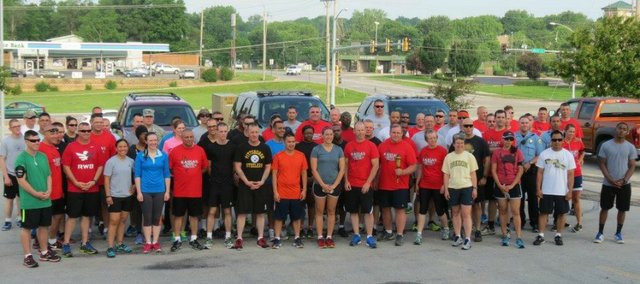 Nearly 70 Leavenworth County law enforcement officials from various agencies ran Tuesday in the Special Olympics Torch Run through parts of Lansing and Leavenworth.
Janna Fornelli, area coordinator for Special Olympics, was on hand. In addition to the runners, local officers had support staff from multiple law enforcement agencies.
The course was 5.5 miles and went from the Lansing Police Department to the south parking lot of the Leavenworth County Justice Center.
The Leavenworth, Lansing and Basehor police departments, Leavenworth County Sheriff's Office, Kansas Highway Patrol, Lansing Correctional Facility and several members of the Fort Leavenworth Military Police Garrison participated in the event.