Basehor council goes green, eliminates paper at meetings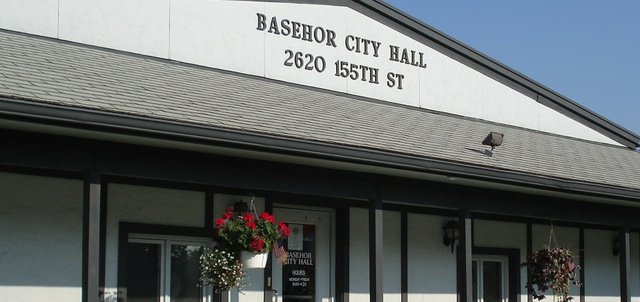 Basehor — In an effort to save money, paper and the time and efforts of administrative staff, the Basehor City Council, Mayor David Breuer and City Administrator Lloyd Martley now have iPads that will serve as their City Council agendas.
The city purchased the seven iPads for $2,807, and Martley said the new technology will save the city money in the long run because the city will not have to purchase as much paper. Some city council packets in the past year have cost more than $60 per packet; they are handed out to the five council members, Breuer, Martley and others.
"We're just trying to go green," Martley said at June's City Council work session where the iPads were handed out.
The council used the iPads for the first time at Monday's council meeting where council member Brian Healy joked that he would have to learn how to take notes now at the meetings. The council approved as a whole the purchase of the iPads, saying how the use of so much paper for City Council agendas and other information was wasteful.
"The agendas for some of our meeting can be very expensive," council president Travis Miles said at the work session.
Approved at Monday's council meeting:
• The final plat of the Parallel Park Subdivision with a vote of 5-0.
• Waived the fundraiser fee of $500 for the Basehor-Linwood band's Fourth of July fireworks fundraiser. The city has waived the fee in years past. The council decided not to discuss a blanket provision for waiving fees for nonprofits because they decided they would rather handle such requests on a case-by-case basis.
• Plan to discuss the list of projects in the city's comprehensive plan at the July council work session meeting to establish a priority list. The council will decide which projects will be put ahead of others while taking into account the budgetary limits of what can be accomplished this year. The work session meeting is 7 p.m. July 7.