Democrat files for 38th District seat in state legislature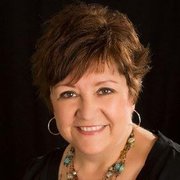 Jan Pringle, a real estate professional from Gardner, has filed to run as a Democrat for the 38th district in the Kansas House of Representatives and says she wants to right a list of wrongs done against Kansans in recent years.
Pringle said she chose to run for state office after 40 years in real estate because she has been disturbed by the lack of fairness and respect being shown to the people of Kansas in recent legislative actions. Specifically, she said legislative decisions made in regard to school funding, discriminatory laws, taxes, voter rights and women's reproductive rights have hurt a lot of Kansans and the reputation of the state.
The 38th district covers Basehor, Linwood, parts of Lansing and the portion of Bonner Springs that is in Leavenworth County, as well as parts of western Johnson County. The district seat is currently held by Rep. Willie Dove, R-Bonner Springs, who announced earlier this year that he would seek re-election.
At the top of Pringle's priority list is education funding and teacher rights such as due process. Pringle attended Shawnee Mission South High School and Johnson County Community College.

"I've seen teachers and public education trampled under foot," Pringle said. "The outstanding education I received in our public schools prepared me to become a contributing member of our community. I believe we must provide present and future children in our communities with the same opportunities that I received."
Pringle said she is opposed to some efforts by conservative law makers to end Common Core Standards in Kansas. Pringle said there are a lot of misconceptions in the public about the program, such as the notion that it is a federal program, and says she has studied Common Core for years.
"We have spent years and a lot of money adopting this, and I don't understand why we would throw that all away," Pringle said.
Pringle said she acknowledges the challenges of running as a Democrat in a historically Republican district but said she hopes to attract voters by raising awareness about the issues instead of simply voting by the color on campaign signs.
"My goal is to raise awareness so that people understand the ramifications of what happens in Topeka," Pringle said.
Pringle grew up in Overland Park but says her father spent his childhood in Bonner Springs. Although her family has no history in politics, Pringle said both of her parents were politically aware and involved in community affairs. She has spent the last two decades as a real estate educator, developing and instructing courses for the Kansas City Regional Association of Realtors. She was a 10-year member of the Johnson County Board of Zoning Appeals and was a two-term president of the Gardner Lake Association.
Pringle said she is also worried about the economic situation in Kansas, and she said the state needs to restructure its currents tax structure. State revenue in April dropped $93 million under projections, and May was worse — a $217 million fall. Gov. Sam Brownback and his key aides have said the two-month drop of $310 million below estimates was due to a temporary problem caused by federal tax issues and that revenues will recover. Pringle is optimistic that with some changes the state can recover.
"This is Kansas, we can do anything," Pringle said. "It's a delicate balance with taxes. I don't want to see a property tax increase but something is going to have to change."
Pringle said she has created a Facebook page with more information on her candidacy.