Face to Face: Earl Bryant family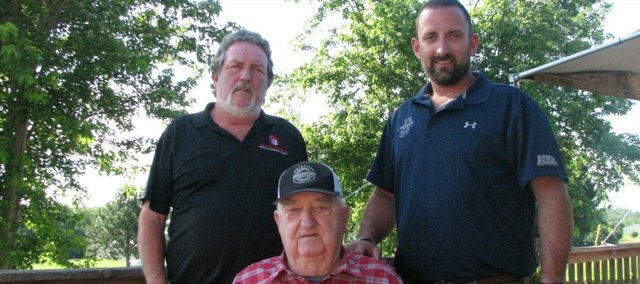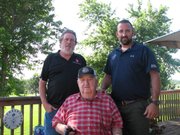 Name: TC Bryant, his father David Bryant and grandfather Earl Bryant
Born: Kansas City, Kansas
Family: TC's fiance Tamara and two dogs, Charlie and Rocco
Occupations: Founders of Earl Bryant Heating and Cooling
Dream job as a kid: TC grew up knowing what he was going to do. His grandfather Earl Bryant still has a photo of a young TC near a work bench at the family business' first location off Central Avenue in Kansas City, Kan.
"This has always been it," TC said.
Digging deeper: Earl Bryant founded the family owned Earl Bryant Heating and Cooling company in 1964 and moved it to Basehor in 1997 after he built a house in Linwood in 1993. His son and grandson now live in the area and have carried the torch past Earl's retirement.
David Bryant is the company's president and his son, TC, is the company vice president. TC said he learned from a very young age how to work hard and treat people with respect, and he says he did so by watching his father and grandfather.
"My father was always there showing me the ropes," TC said. "They were both extremely hard workers."
David jokes that he is still showing his son the ropes. TC said he has always preferred the more hands-on work to the business side of the company.
"We take pride in our work and try not to do the whole used-car salesman thing," TC said.
TC said his grandfather's company took off once they moved to Basehor from Kansas City, Kan.
"It definitely kept us rolling once we moved here," TC said. "It's just a great community and the perfect location."
TC's grandfather still proudly wears his company hat although he is rarely able to make it into the location at 15280 Briar Road. Entering its 50th year in business, the Bryant family says it is ready to keep doing what made them successful in the first place.
"Just honest, hard-working, up-front business," TC said.
Earl Bryant Heating and Cooling will be offering different specials throughout the year to celebrate its 50th anniversary. Check them out on Facebook or stop by their location.