The Chieftain's Pets of the Week: Josie and Basil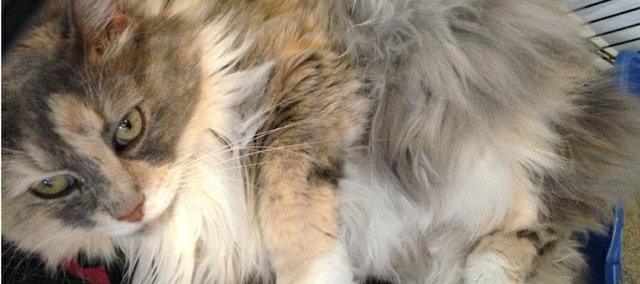 Bonner Animal Rescue shares two of their adoptable cats. To meet either of them, give Bonner Animal Rescue a call at 913-449-7328.
Josie is a 7-year-old, muted calico. Josie will need a special home where she is the only kitty. Her "people" will need to understand that she is a beauty, but only wants attention on her terms. She will also need a good brush now and then.
Age: 7 years
Sex: Female
Size: Large
Color: Muted Calico
Spayed: yes
Vaccinations: Current
Adoption fee: $45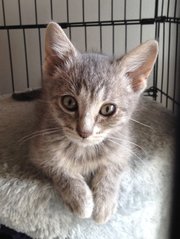 Basil is a 9-week-old gray tabby/Russian Blue mix boy. He came to us from a litter of feral kittens, but you would never know it now. He is just a charmer and purrs non-stop.
Age: 9 weeks
Sex: Male
Size: Medium
Color: Domestic shorthair gray tabby/Russian Blue
Neutered: yes
Vaccinations: Current
Adoption fee: $85