Up to 10 inches of snow possible in Basehor, winter storm warning though Monday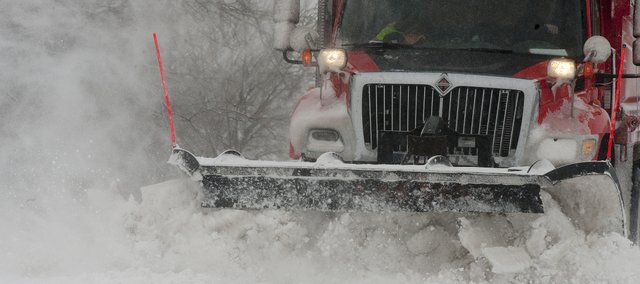 Basehor — Eastern Kansas is bracing for another round of frigid temperatures and snow accumulation as the National Weather Service has issued winter storm warnings from Saturday evening to Monday morning.
The National Weather Service is predicting significant snow, between 4 to 10 inches, as well as potentially reacord breaking arctic air. The mixture of sleet and snow is expected to spread southeast into the Basehor and Leavenworth County areas late Saturday afternoon. Periods of moderate to locally heavy precipitation will redevelop Sunday into Sunday evening before ending late Sunday night, according to forecasts.
Saturday's chance of precipitation is 30% with a mixture of snow and sleet becoming all snow after midnight. Wind chill values Saturday night and Sunday morning will be between -5 and -15. Chance of precipitation is 100% over night with accumulation of up 4 to 8 inches possible.
Sunday's high will be near 7 with wind chill values between -11 and -16 degrees. Chance of precipitation is 90% throughout Sunday with new snow accumulation of 1 to 3 inches possible.
Sunday night's forecast includes a slight chance of snow before midnight. Cloudy during the early evening, then gradual clearing, with a low around -8. Wind chill values between -13 and -22.
Monday will be mostly sunny and cold, with a high near 14, according to the National Weather Service.