Basehor court clerk honored by Kansas Supreme Court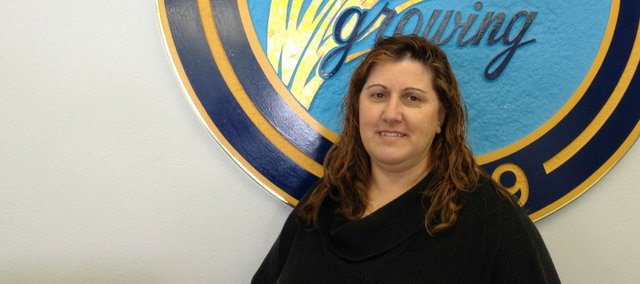 Basehor — Basehor's Court Clerk Traci Dockery knows that getting a speeding ticket or other citation isn't a pleasant experience, but she takes pride in making sure that rest of the court process goes as smoothly as possible.
She has been working as Basehor Court Clerk since 2000 and was recently selected by the Kansas Supreme Court to serve as one of seven members of the Municipal Court Clerks Education Committee. She was notified of the selection in January by state Chief Justice Lawton Nuss's office.
"I was surprised when I got the call," Dockery said. "This is the state Supreme Court!"
The education committee had a vacant seat and Dockery's name was brought up by members of the Kansas Association of Court Management, according to the Director of Judicial Education Denise Kilwein. Dockery has been a member of the KACM for 13 years. Kilwein said Dockery was chosen based on her knowledgable and enthusiastic reputation.
"We look for folks who have plenty of experience and those who may be interested in the training programs," Kilwein said. "She's well known in the association as just that."
Dockery will participate in the education committee's annual meeting later this month. Her time serving as a member of the committee will be voluntary.
Dockery, originally from Lansing, became the city court clerk after 15 years of experience in child care. She said she decided to change careers when her daughter went to kindergarden. From 2000 to 2006, Dockery ran the city's court clerk desk alone.
Today, she remains in charge of managing the city's dockets from each case's arraignment to deposition. She communicates with judges, attorneys and clients on a daily basis and files all of the city's records with the state in regard to criminal charges and other fines.
"I'm busy," Dockery said with a smile.
Although she was never interested in courts before becoming the city court clerk, she said the job become a passion.
"It's very fulfilling to be able to help people when they come in here," Dockery said. "It can be stressful for people who are not familiar with the whole court process."