Column: All-day kindergarten funding is a necessity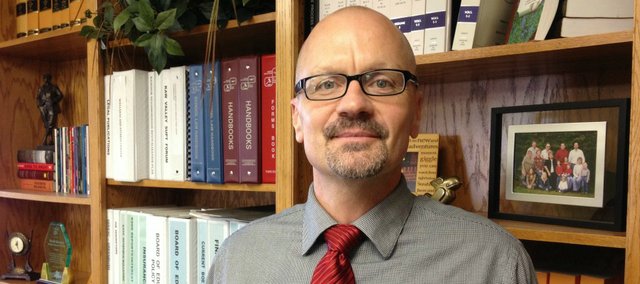 The Governor, in his State of the State speech in January, outlined a plan to begin partially funding all-day kindergarten in Kansas over the next five years. Believe it or not, in the 21st Century, Kansas still only funds a half-day for kindergarten students. If this initiative is passed, in five years time, all-day kindergarten will be fully funded in Kansas schools!
Several years ago, the Basehor-Linwood School Board decided to implement an optional full-day program for kindergartners at a cost to those parents wishing to enroll their child all day. The response has been overwhelming. Approximately 95% of all of our kindergarten students are currently attending our full-day program, and we have been extremely pleased with the results. Should the State eventually fully fund all-day kindergarten, the plan for USD 458 would be to reduce the current fee of $134.56 monthly.
Many would believe funding all-day kindergarten would be a 'no brainer' for our legislators but, unfortunately, that is not the case. Instead of embracing this idea, many of our legislators have come out against funding this very important program for different reasons. Some believe it to be too expensive, some are worried about the current school finance lawsuit pending before the Kansas Supreme Court, while others are not convinced by the research behind all-day kindergarten.
Research tells us that the advantages of full-day kindergarten consist of:
• Higher long-term achievement
• Higher achievement for disadvantaged and low-income children
• Higher reading scores in early grades
• More time spent in individualized instruction
• Greater progress in social skills for disadvantaged and low-income children
• More reinforcement of positive social behaviors
• Higher self-esteem and independence
• Greater creativity
Please take some time to visit with any of our kindergarten or 1st grade teachers, I know they will add to this list! We have heard over and over again the tremendous strides many of our students are making that are enrolled in the full-day program.
I always find it interesting when it comes to education that those farthest away from the classroom seem to know what is best for Kansas students. It really is too bad they don't take the time to come and visit with those that see the important impact this program is making for students in our district. Again, you can help by calling or emailing our legislators and highlighting the importance of all-day kindergarten funding.
To read more from USD Superintendent Howard, go to his blog on the school district website.