Lansing city offices closed Monday for longtime mayor's funeral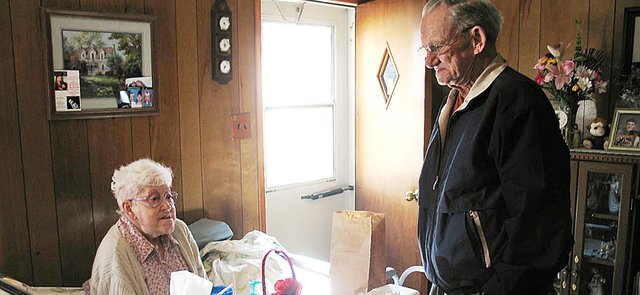 Lansing city offices will be closed Monday morning in observance of the funeral Mass for former Mayor Ken Bernard.
The city's mayor for 29 years, Bernard died Tuesday at St. John Hospital, Leavenworth. He was 76.
Bernard enlisted in government services in 1955 and served more than four decades between the Army and Civil Service. He retired as Lansing mayor in 2013. The Kenneth W. Bernard Community Park was built in 2011.
Mass of Christian Burial will be 10 a.m. Monday at St. Francis De Sales Catholic Church, Lansing. Burial will follow in Mt. Muncie Cemetery, also in Lansing.
Lansing city offices will be closed from 9 a.m. to noon so that city staff may attend the funeral.