Fundraiser set for Basehor twins in need of brain surgery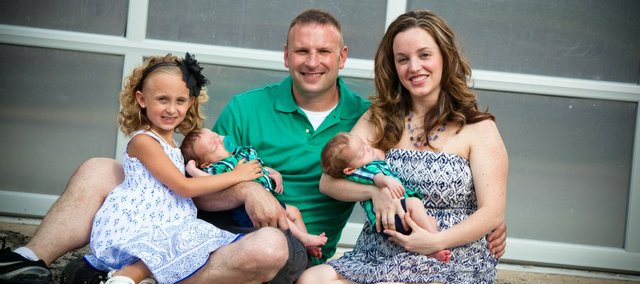 There will be a fundraiser for Basehor's Blake and Lance Tranckino, twin baby brothers who require reconstructive brain surgery, this Saturday in Tonganoxie.
From 8 a.m.-4 p.m. March 15, a swap meet and car corral will take place and arts and crafts, business and food vendors will will be selling items at the Leavenworth County Fairgrounds in Tongnoxie. The Basehor VFW Post 11499 is contributing food and drink items and will donate all of the proceeds tot he Tranckino family. Contact for the March 15 fundraiser is Travis Wilson, 785-840-7160.
Online donations also can be made at youcaring.com/BLAKELANCE or at any First State Bank and Trust location.