Face to Face: Basehor Community Library's Diana Weaver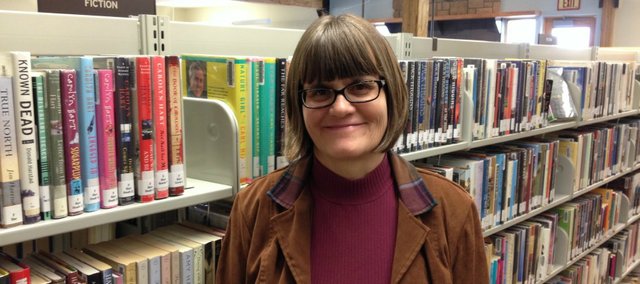 Basehor — Name: Diana Weaver
Family: Daughter Melinda and son Mike Weaver. Mike Weaver lives in Lawrence, Kan., and Melinda Weaver is working on a doctorate in biology at Arizona State University. Diana's dog is Brinks, he is a Doberman Pinscher.
Birthplace: Hutchinson, Kan.
Occupation: Director of Basehor Community Library. Diana has lived in Basehor and served as the director of the library for three years. Prior to that, she was a library director for three years in Atchison, Kan.
Dream job as a child: Weaver has always wanted to be a librarian.
She said when she was little, she would play "librarian" with her neighbors. Weaver would use make believe library cards and stamps to check out books and create her own little library. Weaver said she has always loved reading and she thinks her love of libraries comes from her mother and the frequent trips they would take to the Hutchinson library when she was growing up.
"She was a big reader and so was I," Weaver said.
Digging deeper: Weaver began her journeys working in and around libraries when she was raising her two kids in Arlington, Kan. She would take her kids to story time at the local library and soon became involved in the library's inner workings. She joined the library's board of directors before eventually becoming director of the library, a role she relished for eight years.
Weaver later decided to go back to college and earn a degree in English, which she did in 2008 from the University of Kansas. She then earned a Masters degree in Libraries and Information Science from the University of Illinois.
Following those accomplishments, Weaver returned to the job she always dreamed of doing. She says she loves being a librarian because of the integral role libraries play in a community, especially smaller communities.
Weaver said she is confident that libraries will continue to play a prominent role in communities long into the future. She said libraries are continually adapting to technology and other developments, but she said people are reading more now than they ever have and they need a place to connect.
"People need to have a place to communicate, a place to come and find other people," Weaver said. "This is just a dream job at a great library, in a great community with a great staff and board."