Basehor annual audit outlines positive 2013 for city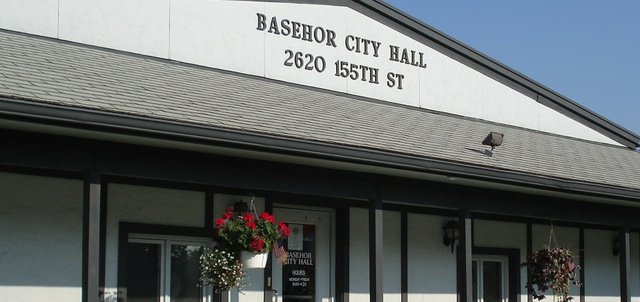 Basehor — An independent audit gave the city of Basehor its highest mark possible for the third year in a row as the city netted another positive year in revenue and growth.
The city's general fund increased by $800,000 and the city's capital improvements reserve fund increased by $83,613. The audit was performed by Mize and Houser Company.
"The city staff has worked very hard to get to where we are," City Administrator Lloyd Martley said after the audit was presented to the city council at Monday's work session meeting.
Mayor David Breuer attributed the successful year to continued growth in housing and continued conservative budgeting by the city council. The revenues for the city were $23,004 higher than budgeted and the city's expenditures were about $719,000 less than budgeted.
Council member Ty Garver said that the positive year may be a sign that the city could begin putting money toward larger projects.
"The time may be at hand, when your having a good year, to put things away on reserve for upcoming projects," Garver said.
The board will, over the next couple months, work on finalizing a 2015 budget in which money could be allotted for specific projects. The council will approve the audit, as well as open it up for community discussion, at the May 19 regular meeting.
Also discussed at Monday's city council work session:
• Mayor Breuer will appoint the city's police chief, city clerk, municipal judge and city treasurer at the May 19 meeting. Each May, the mayor, with consent of the council, is required to make the appointments for the listed positions. The staff has recommended to reappoint all of the positions. The current chief of police is Lloyd Martley. The current Municipal Judge William Pray. The current city clerk is Katherine Renn and the current city treasurer is Kristine Olson.
• The board reviewed the city's health, vision and dentals plans and got a welcome and rare surprise. The city staff, Martley said, was directed to research other options for insurance after the city saw an 8 percent increase in rates from 2012 to 2013 under Blue Cross and Blue Shield. The city had budgeted for 2014 another increase of 7 percent.
Martley told the council Monday that Blue Cross and Blue Shield came back to the city with a surprising 2.5 percent decrease and the staff recommended that the council stay with the company. The decrease would amount to more than $5,000 in savings for the city.
"I was prepared to bring you bad news, but here I am with good news," Martley said, noting how extremely rare it is for insurance rates to drop. Martley credited the drop to a healthy year for city employees with no major claims.