Basehor
VFW

has largest bingo prize payout to date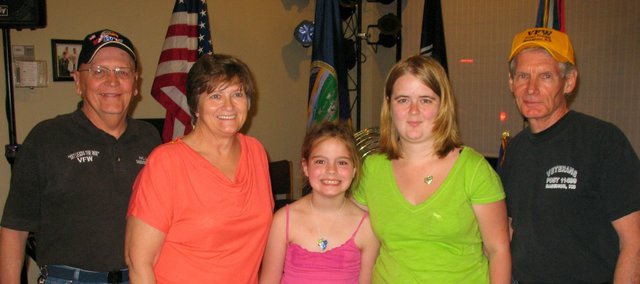 The Basehor VFW Post 11499 handed out it's largest Bingo night jackpot ever last week to Basehor's Evelyn Keopke.
The VFW paid out $300 cash to Keopke and her family who are regulars, Post Commander Phil Jenkins said, at the twice-monthly bingo events at the VFW, 2806 N. 155th St. The VFW hosts progressive bingo blackout and will restablish the prize at $250 for the next, May 17, event.
For more information about the Basehor VFW Bingo Nights, call the VFW at (913) 724-1897.