Face to Face: Basehor librarian Janice Garcia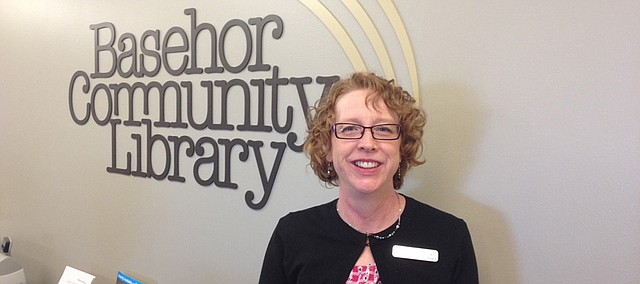 Name: Janice Garcia
Birthplace: Topeka
Family: husband and two children
Occupation: library assistant at the Basehor Community Library
Dream job as a child: A chef.
Garcia followed through on that dream to an extent. She got a degree in home economics in college and worked in the food industry for several years, until her children were born. Now she keeps up with her passion by teaching cooking classes at the library.
Hobbies: In addition to cooking and, obviously, as a librarian, reading, Garcia said she enjoys gardening and exploring Kansas City.
"The places that you read about in the newspaper, my husband and I try to go there: the museums, the restaurants, the West Bottoms and different venues," she said.
Digging deeper: Garcia found her love for the library shortly after her first child was born, when she started walking with her son to the library at its former location. She first got involved with the Friends of the Library and eventually joined the library's board of directors.
"I just have always been excited about what the library can offer to the community and am very passionate about it," Garcia said.
Garcia spent 14 years on the board and was part of the group that got the current library facility built. A couple of years ago, right as she was laid off from her former job, the library had an opening.
"So I feel like I've come full circle to be able to come back and work here," she said.
She described the change from board member to employee as "quite eye-opening," seeing the day-to-day operations first-hand, especially the variety of interesting requests that come form the patrons.
"And the fun challenges that brings," she added. "We're all kind of sleuths here, ourselves, and if somebody asks a question, we don't like to leave it unanswered. That's a lot of fun."