Basehor-Linwood takes down St. Joseph Benton
The Basehor-Linwood baseball team defeated St. Joseph Benton 12-4 on the road Monday night in a non-league matchup, despite being out-hit by the Cardinals 8-6.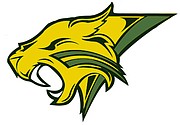 The Bobcats were led by Brock Gilliam, who collected three hits and drove in two runs. Ashton Findley and Casey Jones each knocked in three runs, and Zach McKnight drove in another.
Cole Povilonis went two innings on the mound for Basehor-Linwood, allowing five hits and four runs, three earned. He struck out one and walked one.
Jesse Smallwood pitched the other five innings, allowing three hits without giving up a run. He struck out five and walked three.
---
Jon Poorman is the sports editor at The Sentinel. Follow him on Twitter at @JonPoorman for all of the latest community sports news.