Basehor-Linwood's Trowbridge wins national title
Basehor-Linwood freshman Jon Trowbridge charged through the gates of the local high school wrestling scene this past season, fighting his way to a Class 4A state championship in the 126-pound division.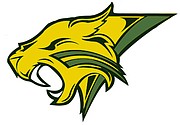 But that early success hasn't kept him from wanting to achieve even more. Trowbridge continued his winning ways earlier this month, winning a national title at the Cliff Keen USAW Folkstyle Nationals at the UNI Dome in Cedar Rapids, Iowa.
"He was able to do that because Jonny doesn't take any time off," Basehor-Linwood coach Tyler Cordts said. "That why he's as tough as he is. He always wrestling and always doing something. The other kids that took a week or two off, they weren't in as good as shape as he was.
"To be able to go through a tournament like that, it's such a grind, and you have to be in tip-top shape. You have to be, both physically and mentally, very, very tough."
Only a month removed from defeating Abilene's Zach Baugh in the state finals — a victory he took by fall at the 3:14 mark — Trowbridge won a 4-3 decision over J.J. Figueroa of Bakersfield, Calif., to clinch a national championship at 132 pounds.
It capped a weekend in which Trowbridge, who went 39-4 during his first season with the Bobcats, won a total of six matches — three by fall and three by decision.
"It's crazy to win a state championship at one weight and really crazy to then go up a weight, where the competition is bigger a tougher, and to win there," Cordts said. "That was probably the most impressive thing to me. He didn't just win it, but he won it up a weight."
Trowbridge wasn't the only Bobcat to impress at nationals. Teammate and fellow freshman Cody Phippen took second place in the 100-pound division, winning five matches before falling to Kyle Biscoglia of Waukee, Iowa, on a 1-0 decision the finals.
Phippen took silver at the Kansas state championships this year as well and finished his first prep season with a mark of 37-3. With both wrestlers returning to the fold next season, Basehor-Linwood will be looking to improve on its sixth-place team finish at the state tournament.
"They just up the ante with each other," Cordts said of his talented duo. "They're great friends, but they want to compete and push each other."
---
Jon Poorman is the sports editor at The Sentinel. Follow him on Twitter at @JonPoorman for all of the latest community sports news.