Basehor-Linwood softball team sweeps Piper
The Basehor-Linwood softball team captured a key doubleheader sweep over homestanding Piper on Thursday evening, winning 9-6 and 5-2.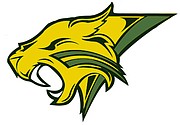 Ashley Hoffman led the way for the Lady Bobcats in the first contest, finishing 2-for-4 with a home run and three RBI. Madison McDowell was also a force at the plate, finishing 3-for-4 with a triple.
Hoffman earned the victory in the circle while allowing 11 hits and six earned runs. She struck out six batters and walked three.
Hoffman, McDowell and Natalie Cowan each tallied two hits in the second game of the night, and Britney Smith knocked in a pair of runs.
Hoffman worked six more innings in the circle, allowing just three hits without giving up a run. She struck out two batters and walked three.
The Lady Bobcats (8-2) will be back in action at 3:30 p.m. Thursday as they play host to Bishop Ward for a doubleheader.
---
Jon Poorman is the sports editor at The Sentinel. Follow him on Twitter at @JonPoorman for all of the latest community sports news.