Face to Face: Bonner Springs
YMCA

's Heather Imhoff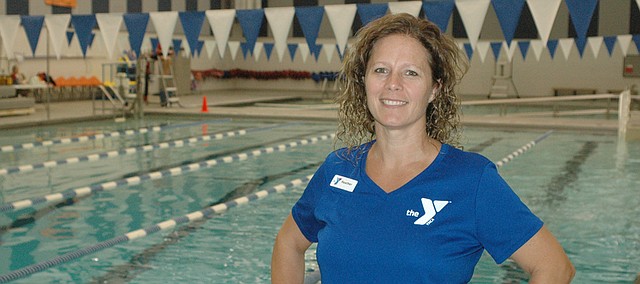 Name: Heather Imhoff
Birthplace: Ohio, but she moved to Kansas when she was 4
Family: Husband and two sons who attend Basehor-Linwood Middle School
Occupation: Aquatics director, Bonner Springs Family YMCA
Dream job as a child: A nurse.
"I actually went to Emporia State and went into nursing, and then changed courses and got my degree in recreation," she said.
Hobbies: Swimming, watching her sons play sports and playing LEGOS with them.
"It's peaceful to be able to sit down and build and connect and talk while you're still actually doing something with them," Imhoff said.
Digging deeper: Imhoff said one of the best parts of her job is being in the pool, teaching swim lessons with children.
"It's very rewarding when you can see that final spark turn and you know that you're not only teaching them to swim, but you're teaching them to save their life," she said.
Imhoff said she's been known to get a little choked up when a child feels comfortable enough in the water to perform life-saving swimming skills.
"It's such a huge accomplishment to know that if anything happens to him, he's going to be able to do those skills in the water, which is beyond gratifying," she said.
The Y offers swimming lessons for all ages, beginning with parent-child swim lessons, preschool and youth, to adult lessons. The Y once again will offer lessons for all USD 204 third graders, supported by a grant from USA Swimming, and is trying to build a scholarship fund to allow children who need it to continue those lessons.
"Their goal is to expose 100 children and adults to water, to learn to swim, because it increases their rate of survival if they are ever in a water emergency," Imhoff said.
The Y also is in the second year of its USA Swim Team, the Bonner Ducks, for youngsters ages 10 and up. The team has 12 to 16 members, though currently many are from Shawnee and Basehor-Linwood.
"It's such a great life skill for kids to learn and be a part of a team, but be pushed all the time," she said.