Face to Face: Basehor business owner Sarah McArdle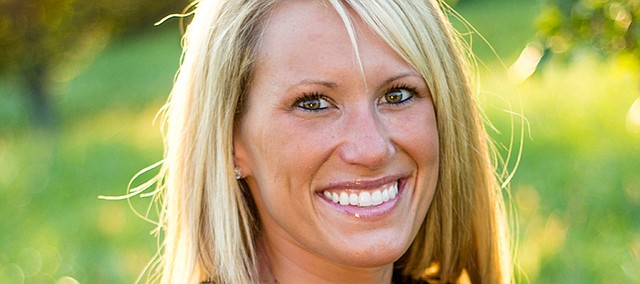 Name: Sarah McArdle
Birthplace: Kansas City, Kan.
Family: Husband and two daughters
Occupation: Owner and director, Sarah's Studio of Dance, and owner and director, Bright Start Preschool
Dream job as a child: A teacher. And McArdle has been able to live out that dream in several different ways.
She started by teaching dance lessons in high school, a job she continued through college while earning a degree in education.
After graduating, she began teaching first grade in the Basehor-Linwood School District. When she had her children, she took a break as a school teacher and focused on dance, purchasing her studio in 2007.
Last year, she decided it was time to head back to the classroom, just for a younger set of students.
"I missed teaching school, and that's when I decided to do the preschool thing," she said.
Hobbies: McArdle enjoys vacationing with her family, but she said her main hobbies are also her jobs.
"I truly enjoy doing both of my jobs and thinking of them as my hobby, so I am lucky," she said.
Digging deeper: Disney World is about to be taken over by a little bit of Basehor, thanks to Sarah's Studio of Dance.
Next week, 49 of McArdle's dance students, most with their families, will travel to Florida to take part in a workshop run by Disney performing arts employees that will include a performance in the Downtown Disney Marketplace on Feb. 21.
"We've always done competing locally and a little bit of travel," McArdle said. "I thought it would be a good opportunity to give them some experience at a higher level."
Being accepted to the workshop was no easy feat. McArdle had to apply for the opportunity, which she said was a tedious process.
"You have to send pictures of your costumes, videos of your choreography and you have to be approved," she said.
McArdle choreographed 13 routines that will make up the Downtown Disney performance, which the dancers have been working on since August.
But the hard work will be paid off with the fun of Disney World; McArdle said most of her dancers' families are making a vacation of the experience.
"It's the perk, I think, of doing it; I get to provide my kids this experience at a higher level and at the same time, they get to have some fun with it, too," she said.