Kansas City Connection: It's showtime for theater festivals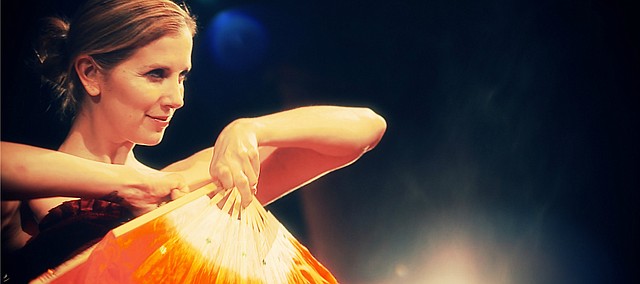 With Kansas City theaters ranging from small, independent stages like The Living Room and the Unicorn up to large-scale operations like Starlight Theatre and the Missouri Rep, it's safe to say Kansas City has a thriving theater scene.
From July 16 to 26, however, the options expand exponentially, as the Fringe Festival KC packs venues across midtown with dramatic, comedic and musical performances of all shapes, sizes and colors. 
Now in its 11th year, Fringe Festival KC was launched in Kansas City in the spirit of the famous event in Edinburgh, Scotland.
The 11-day event has grown each year, with burlesque, dance, spoken word, visual art and film events joining the mainstays of theater, music and comedy. Most performances last 60 minutes and cost $5 to $15 after the purchase of a $5 Fringe Fest button. 
The performances takes place at 20 different venues in Kansas City, Mo., with each of the 100-plus shows performed multiple times. The shows are listed by category and venue at kcfringe.org, and a mobile app, introduced at the 2014 festival, makes fringing on the fly that much easier. 
Previewing highlights for the fest is tricky, since most of these shows are being performed here for the first time — or the first time, period. But a scan of the festival program reveals plenty of interesting performances.
Guaranteed to draw attention is Peregrine Honig and Heidi Van's "The Penis Monologues" at the Unicorn Theater (3828 Main), which presents conversations with men and women about intimacy and sexuality.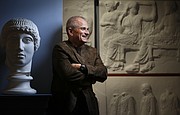 In "The Inferno," former Kansas University professor Stanley Lombardo presents a one-man performance of his acclaimed translation of Dante's "Inferno" at Westport Coffee House (4010 Pennsylvania). Performances are scheduled for July 18, 22, and 25. 
At The Fishtank (1715 Wyandotte), author and playwright Mzuri Moyo Aimbaye presents "The Fannie Lou Hamer Story," a one-woman play consisting of storytelling and music about the Civil Rights movement.
The Fest includes over a dozen comedy acts, ranging from local troupes to visiting performers like "Scientist Turned Comedian" Tim Lee, and Adi Gordon, a Kansas City native who is now based in Los Angeles.
The Todd Bolender Center for Dance & Creativity (500 W. Pershing Road, next to Union Station), is the Fest's home for dance events, including "Dances and Music of India," which features dancers and musicians from India. The Kansas City Dance Company (KACICO) presents "Reflection," a dance performance set to music by composer Hunter Long.
While several of the Fringe Festival's acts are for adult audiences only (the program and website include a rating beside each title), several events and seminars are geared toward young audiences and participants.
On July 17, a Friday Fun Night will be held at the Plaza Library (4801 Main St.) including Betty the Butterfly and several other storytellers. The next day, a "Play in a Day" workshop will be held from 1 p.m. to 5 p.m. And Sunday from 2 p.m. to 4 p.m., a free art workshop will include painting exercises and a miming class. Saturday and Sunday's events will also be held at the library.
Teens in grades 7 to 12 are invited to join in a playwriting workshop on Saturday, July 25 from 10 a.m. to 3 p.m. by actor, educator and Coterie Theatre Master Acting class instructor Nancy Marcy. There is a $10 fee to take part. More information can be found at kcfringe.org/teens.
International Theatre Festival
Believe it or not, the Fringe Fest is not the only theater festival in the city this month. Actor and presenter Bob Paisley's "Kansas City International Theatre Festival" will run from July 15 through 26 at the Metropolitan Ensemble Theatre (3614 Main Street).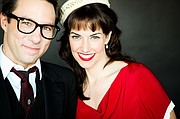 The festival includes the U.S. premiere of "Mata Hari: Female Spy," written by Guy Masterson and performed by Katherine Hurst. Other plays feature Bill Clinton, Henry VIII and Admiral Lord Nelson as the main characters. Popular local musical duo "Victor & Penny" will perform a set of storytelling and Americana music as well.
Tickets to the Kansas City International Theatre Festival are $20 per performance (except tickets to performances of "Bill Clinton Hercules," which cost $25) or $150 for an all-access pass. Visit cstkc.com for a more information.
— Lucas Wetzel is a freelance writer and editor from Kansas City, Mo.