Local players named to All-
KVL

softball teams
Several local players were recently named to the All-Kaw Valley League softball teams, honored for their performances during the 2015 season.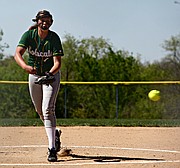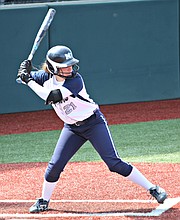 Basehor-Linwood, which finished as the the league co-champion with an 18-3 record, had five selections. Three players — junior infielder Kali Jacobson, senior utility player Madison McDowell and sophomore pitcher Ashley Hoffman — were named to the first team.
Junior outfielder Jenna Donnelly was a second-team selection for the Lady Bobcats, and junior infielder Natalie Cowan received honorable mention.
Mill Valley, which finished the season with a 14-6 record, also had three selections on the first team with senior infielder Lexie Myers, senior catcher Lacie Myers and freshman outfielder Payton Moeder.
Sophomore infielder Kristen Kelly and senior pitcher Kaitlin Parker were second-team selections for the Lady Jaguars.
Senior outfielder Caitlin Reed was a first-team selection for Bonner Springs, and sophomore infielder Alexus Tendick and senior utility player Mikaela Bennett were named to the second team. Senior infielder Megan Laughlin received honorable mention.
---
Jon Poorman is the sports editor at The Dispatch, The Chieftain and The Sentinel. Follow him on Twitter at @JonPoorman for all of the latest community sports news.