Basehor-Linwood hosts renowned pitching coach
The Basehor-Linwood softball program will be hosting one of the top pitching instructors in the country on Monday, June 15, when Cindy Stella-Zelinsky comes to town for a special one-day clinic.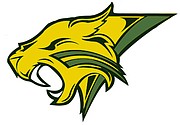 Stella-Zelinsky, who resides in St. Louis, will be providing instruction, feedback and specialized drills to help Basehor-Linwood district pitchers improve their softball skills.
Players interested in attending should contact Basehor-Linwood varsity coach Susan Mayberry by email at smayberry@usd458.org. The cost is $20 per pitcher, and registration is limited. Each pitcher must provide their own catcher.
The first session will be from 8:30 to 10 a.m. and will be for experienced pitchers. The second session will be from 10 to 11:30 a.m. and will be for girls ages 12 and under.
---
Jon Poorman is the sports editor at The Sentinel. Follow him on Twitter at @JonPoorman for all of the latest community sports news.