No. 2 Basehor-Linwood crushes Tonganoxie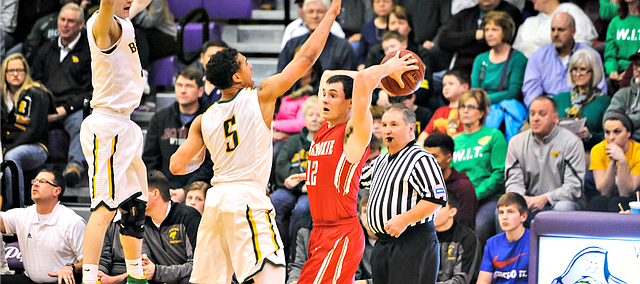 The Basehor-Linwood boys basketball team cruised to an 81-46 sub-state victory over Tonganoxie on Thursday evening at Piper High School.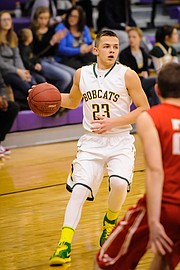 Pat Muldoon scored 22 points, and Jahron McPherson added 20 points and eight rebounds for the Bobcats (21-0).
The Bobcats will play Piper at 7:30 p.m. on Saturday for the right to advance to the Class 4A-I state tournament in Salina. The Pirates defeated Sumner Academy 76-56 on Thursday night.
Basehor-Linwood took control in the second quarter, pushing its lead up to 18 points before settling for a 42-29 halftime lead. The Bobcats continued to extend the lead throughout the third with runs of 11-2 to start the quarter and 9-0 to finish.
Senior Brady Swedo led Tonganoxie (4-17) with 12 points, and senior Jared Sommers added 10 points.
Nick Fisher and Kade Tatkenhorst finished 10 and six points, respectively, for the Bobcats, who had 10 players score in total.