Basehor-Linwood girls fall to Piper in sub-state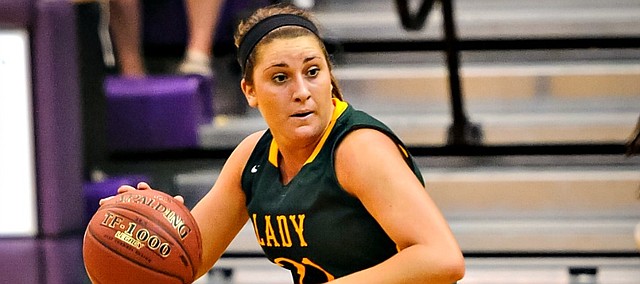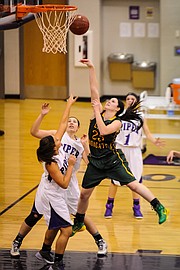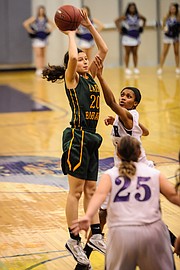 Kansas City, Kan. — Another cold-shooting first half cost the Basehor-Linwood girls any chance at an upset Friday night against Piper in a Class 4A-I sub-state semifinal.
Basehor-Linwood found plenty of open shots early in the game, but just like several other losses this season, nothing would drop for the Lady Bobcats.
Piper only scored two points in the first four minutes of the game, but finished the first quarter with a 13-4 lead. The pattern continued in the second as Piper took a 25-10 lead into halftime. Basehor-Linwood (7-14) could never find enough offense to catch up.
"The girls were fired up, but you also need to be a little loose and be able to make shots," Basehor-Linwood coach Jason Tatkenhorst said. "We struggled doing that, and it put so much pressure on our defense, and our defense was good."
Senior Marriah Clayton finished with a team-high 12 points and led the defensive effort against Piper's top scorer, Jessica Wayne. Wayne blitzed the Lady Bobcats for 26 points when the teams played in February, but she scored just 12 on Friday.
"We certainly didn't like how she lit us up last time at our place, so I'm happy that we were able to control her today," Tatkenhorst said. "Marriah guarded her quite a bit, but to stop her, it takes a whole team defense."
Senior Madison McDowell had eight points and nine rebounds for the Lady Bobcats. Ryann Smith scored six, and Nicole Rutherford added five points.
Piper got a lift from reserve post Maya Morrow, who scored eight of her 12 points in the first half as the Lady Pirates grabbed control. Courtney Wagner and Lexsi Owens scored eight points each.
Friday was the third time this season that Basehor-Linwood had lost to Piper (14-7), which advanced to play Tonganoxie for a spot in the state tournament in Salina. Tonganoxie upset Sumner Academy 46-41 in overtime in the evening's first semifinal.
After the game, Tatkenhorst saluted the work ethic and tenacity of seniors Clayton, McDowell, Alexis Nichols and Quinnlyn Walcott, who played their final game as Lady Bobcats, and Sarah Ford, who was sidelined by an injury early on this season.
"It didn't quite work out, but in order to be successful in basketball and life, you've got to prepare," he said. "That's why I'm so proud of the team. They prepared to win this game. That's why it hurts, also, because they wanted it so bad."