BLHS

baseball team hungry after regional loss
The Basehor-Linwood baseball team suffered a tough 2-1 extra-innings loss to Tonganoxie in a Class 4A regional championship game last May. But even after struggling through the depths of defeat, the Bobcats remain optimistic they can challenge for the crown once again.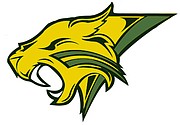 "I think they're all hungry to get back to a regional championship, and I think that's why everything has started off so well," coach Jeff Vestal said. "They're hungry from last year after losing in the regional championship. They see now that if they put trust in the coaching staff and work on things, they can be successful."
Vestal, along with a handful of key returners, have their work cut out for them. Emerging from the Kaw Valley League gauntlet without a few bumps and bruises is no easy task. But Vestal has seen the camaraderie building among his ballclub this spring and believes it's one of the team's defining traits.
"I've just got a good group overall," Vestal said. "There aren't any individuals. They all care about each other, and they want to be a team. … It's important because I've had teams before that were a lot of individuals, and [the players] just argue and fight. This year, my seniors are helping my freshmen, saying 'Hey, do it this way.' The seniors are really stepping up and making their presence known."
Seniors Ashton Findley and Jesse Smallwood will be key contributors for the Bobcats this season, along with juniors Brock Gilliam and Jake Hahn, who Vestal described as "the two I'm expecting to step up this year." Hitting is expected to be one of the squad's main strengths, according to the skipper.
"Honestly, if we can go 10-10, a .500 season, I think that's a good accomplishment for what we've got," said Vestal, whose team finished 9-13 last year. "I think other than Mill Valley, the league is up for grabs. I think Mill Valley will clean up, but I think second and third is open for everybody."
The Bobcats will open their 2015 campaign at 4 p.m. on Thursday with a visit to league foe Turner. It's the first test for Basehor-Linwood, which is more focused on the postseason than anything else. The regular season serves as a chance to develop players and get everyone on the same page to make a run.
"What I tell my kids is it doesn't matter what you do the first 20 games," Vestal said. "The five games after that is what you're playing for. You're going to win some, and you're going to lose some. As long as these kids go out and give me 100 percent every game, win or lose, that's all I ask."
---
Jon Poorman is the sports editor at The Sentinel. Follow him on Twitter at @JonPoorman for all of the latest community sports news.