Basehor-Linwood boys finish sixth at Piper
The Basehor-Linwood boys track and field team finished sixth at the Piper Invitational on Friday, collecting a total of 46 points.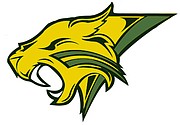 The Bobcats were preceded by Piper (116), Lansing (100), Tonganoxie (84), Blue Valley Southwest (54) and St. Thomas Aquinas (52).
Taylor Hunter led the way for Basehor-Linwood finishing second in the 300-meter hurdles and third in the 110-meter hurdles.
Eric Scott also had a strong performance, finishing third in the high jump and fourth in the long jump. The Bobcats' 4x800-meter relay team took third place, and their 4x400-meter relay team took fourth.
Chet Sarlls finished fourth in the pole vault, Kurtis Tatkenhorst took fifth in the 800-meter run, and Darren Richardson took fifth in the javelin.
---
Jon Poorman is the sports editor at The Sentinel. Follow him on Twitter at @JonPoorman for all of the latest community sports news,