Bobcats finish sixth at Kaw Valley championships
The Basehor-Linwood boys track and field team took sixth place at the Kaw Valley League championships on Wednesday at Basehor-Linwood High School, finishing with a total of 54.5 points.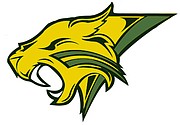 Mill Valley (185.5) won the league title, and Turner (89), Tonganoxie (82), Piper (69), Lansing (58), Bonner Springs (49) and Bishop Ward (21) rounded out the field.
The Bobcats were led by Hunter Taylor, who took second place in both the 110- and 300-meter hurdles with times of 15.82 and 42.45, respectively.
Eric Scott took third place in the high jump and triple jump with marks of 6-02.00 and 40-10.25, respectively. The Bobcats' 4x800-meter relay team of Garrett Cook, Bevin Coon, Lukas Tucker and Kurtis Tatkenhorst also took third with a time of 8:38.79. Conner Smith took fourth in the pole vault (10-06.00)
Fifth-place finishers included Keegan Gore in the 400-meter dash (53.18) and Chet Sarlls in the pole vault (10-06.00). The Bobcats' 4x400-meter relay team of Gore, Nick Fisher, Kade Tatkenhorst and Jackson Sherley took fifth with a time of 3:39.95.
Sixth-place finishers included Coon in the 3,200-meter run (10:48.20), Dean Cochran in the discus (121-07) and Darren Richardson in the javelin (135-02). The Bobcats' 4x100-meter relay team of Austin Ettinger, James Wilson, Sammy Searcy and Connor Smith also took sixth with a time of 46.19. Kurtis Tatkenhorst finished seventh in the 800-meter run (2:10.09).
---
Jon Poorman is the sports editor at The Sentinel. Follow him on Twitter at @JonPoorman for all of the latest community sports news.