Basehor-Linwood softball program to host camp
The Basehor-Linwood softball program will host a camp for youth players in grades 1-9 at the high school field May 26-29.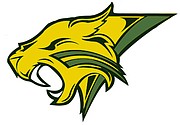 Grades 1-3 will participate from 9 to 10 a.m. each day, followed by grades 4-6 from 10 to 11 a.m. and grades 7-9 from 11:30 a.m. to 12:30 p.m.
The cost for the camp is $40, and players will receive instruction on hitting, bunting, position play, baserunning and sliding. Each player needs to bring a glove, bat, cleats or athletic shoes, warmup pants for sliding and a water bottle.
Registration forms and payments may be sent to head coach Susan Mayberry at 10121 Delmar Lane, Overland Park, KS 66207. For more information, contact Mayberry at 913-341-7441 or smayberry@usd458.org. Check must be made payable to BLHS.
---
Jon Poorman is the sports editor at The Sentinel. Follow him on Twitter at @JonPoorman for all of the latest community sports news.