Basehor-Linwood falls to Eudora at home
The Basehor-Linwood High School football team lost to Eudora 48-21 at home on Friday evening, dropping to 2-3 this season in the process.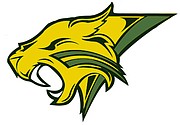 "We got beat physically," Basehor-Linwood coach Rod Stallbaumer said. "Their line beat us off the ball, we didn't tackle well, and we got dominated up front. We have to improve on the fundamentals.
"We had some key mistakes both offensively and defensively early and got behind. It took us away from what we want to do offensively. We are a team that has success when we can be balanced, and we couldn't do that tonight."
The Bobcats were led by Chas Rollo, who rushed for 47 yards and a touchdown on six carries. Jahron McPherson rushed for 42 yards and a touchdown on five carries.
Quarterback Justin Phillips finished 14-for-23 for 141 yards with a touchdown and two interceptions. Jackson Brimblecom led all Basehor-Linwood receivers with six catches for 79 yards and a touchdown.
Ryan Potter led the Bobcats defense with a team-high 16 tackles, including 13 solo tackles and one tackle for loss. He also forced a Eudora fumble, which was recovered by Austin Salazar. McPherson added eight tackles, and Nick Fisher finished with six.
The Bobcats will be back in action at 7 p.m. on Friday as they play host to Kaw Valley League rival Bishop Ward.
"I'm proud that our kids didn't give up and continued to fight, but we have to get better," Stallbaumer said. "We have a good group of seniors, and I know they will be ready to improve next week. We still have a lot to strive for this season."
---
Jon Poorman is the sports editor at The Sentinel. Follow him on Twitter at @JonPoorman for all of the latest community sports news.