Face to Face: Basehor teacher Barb Forbes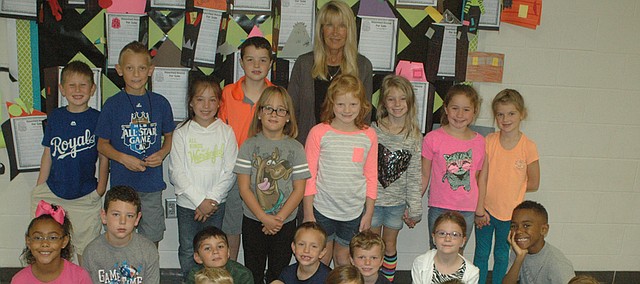 Name: Barb Forbes
Birthplace: Hutchinson
Family: Husband, two grown sons and a daughter-in-law, and her dog, Tucker
Occupation: Second grade teacher, Glenwood Ridge Elementary
Dream job as a child: Teacher.
Forbes said she has known she wanted to be a teacher since first grade.
"I just loved first grade, and I looped with the teacher for two years, first and second," Forbes said. "I loved her and I loved teaching."
Hobbies: In addition to cooking, gardening and KU basketball, Forbes is a long-distance runner. She used to do marathons, but she said she now limits herself to half marathons.
Digging deeper: Forbes has been teaching for 37 years, starting her career in the Lawrence school district. She has been in Basehor-Linwood USD 458 for eight years now, spending the last four at GRE.
This year, she was the nominee for Kansas Teacher of the Year, selected in part for her mentorship of other teachers as well as her creativity in the classroom.
With her background in special education, Forbes has tried to show her fellow teachers how to effectively use literacy centers.
"So that while we're in guided reading groups, the kids are on-task with learning activities that are real meaningful, and they're motivating instead of seat work," she said. "To have the kids actively engaged, not only in language arts block but also in math."
She said she uses her own experience to help newer teachers learn how to develop literacy centers and make them work.
"It's not something that young teachers get the opportunity to go and learn anymore, because there's not money to go to different workshops like there was when I was a younger teacher," she said.
Forbes said she likes change and likes to do things differently in the classroom, learning new things along with the students.
"I change it up," she said. "I've changed along with whatever our standards are … I embrace them and go find motivating ways to engage our children."