Basehor-Linwood girls win at Pleasant Ridge
The Basehor-Linwood High School girls cross country team captured a first-place finish at the Pleasant Ridge Invitational on Thursday evening, beating out Tonganoxie by one point to claim the title.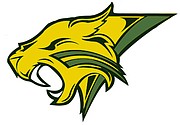 The Lady Bobcats finished with a total score of 44. Tonganoxie (45), Atchison (69), Pleasant Ridge (101), Maur Hill (112) and Jefferson County North (127) rounded out the field.
The Lady Bobcats were led by Alyssa Richardson, who took third place with a time of 20:18.83, a new school record for a 5K race. Mallory Gallet (fifth place, 21:02.23), Julia Suarez (10th, 21:45.43), Rachel Tindell (16th, 22:31.91) and Bailey Storms (18th, 22:45.60) rounded out the teams' point scorers.
The Basehor-Linwood boys team finished third with a score of 80. They were preceded in the standings by Tonganoxie (39) and Pleasant Ridge (59). McLouth (97), Atchison (147), Perry-Lecompton (169), Jefferson County North (171) and Maur Hill (183) rounded out the field.
The Bobcats were led by Joe Ruffcorn, who finished fifth with a time of 17:01.62. Bevin Coon (13th, 17:43.11), Bryan Haro (16th, 18:08.70), Brady Myers (22nd, 18:20.82) and Aden Shorney (24th, 18:33.22) rounded out the Basehor-Linwood point scorers.
---
Jon Poorman is the sports editor at The Sentinel. Follow him on Twitter at @JonPoorman for all of the latest community sports news.