Basehor-Linwood takes down Bishop Ward
The Basehor-Linwood High School football team captured a resounding 59-0 victory over Kaw Valley League rival Bishop Ward on Friday evening, improving to 3-3 overall and 3-1 in league play this season in the process.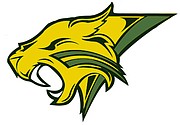 The Bobcats scored 33 points in the first quarter and never looked back as they piled up 397 total yards, including 247 on the ground.
"I felt like we came out focused and did a good job of improving on some of the mistakes we made last week," BLHS coach Rod Stallbaumer said. "We were able to get a lot of players in the game, and I think that they played well."
Basehor-Linwood was led by quarterback Justin Phillips, who finished the game 8-for-10 for 134 yards with three touchdowns and no interceptions. He also added 45 yards rushing on four carries.
Chas Rollo was the Bobcats' top ball carrier, rushing for 78 yards and two touchdowns on just five totes. James Wilson-Shirah added three carries for 54 yards and a touchdown.
Jahron McPherson was Basehor-Linwood's top receiver, catching three passes for 57 yards and a touchdown. Rollo and Eric Scott also caught touchdown passes from Phillips. McPherson finished with a team-high 198 all-purpose yards, which included an 82-yard kickoff return for a touchdown.
T. J. Williams led the Bobcats' defense with seven tackles, including six solo stops. Scott and McPherson each had interceptions, and Ryan Potter and Austin Roberts each forced a fumble.
Basehor-Linwood will be back in action at 7 p.m. on Friday as it travels to Piper.
"We must continue to improve as we begin district play in a very good district, starting with Piper next week," Stallbaumer said.
---
Jon Poorman is the sports editor at The Sentinel. Follow him on Twitter at @JonPoorman for all of the latest community sports news.