Face to Face: Basehor home builder Casey Conus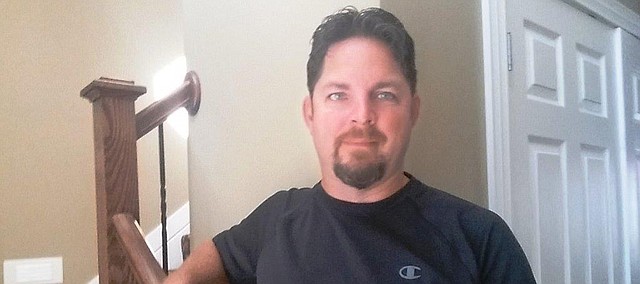 Name: Casey Conus
Birthplace: Topeka
Family: Wife, Lisa; son, Codey; and daughter, Merisa
Occupation: Owner, CL Conus Builders
Dream job as a child: Truck driver.
Conus said he liked the idea of that profession because he was fascinated by vehicles in general and liked the idea of traveling.
Hobbies: In addition to camping and home improvement projects, Conus is a Harley Davidson Ultra Classic fan and enjoys participating in motorcycle rides, both local events like Bikers for Babies and rides to Sturgis, S.D., for the infamous motorcycle rally.
Digging deeper: Conus has worked in construction since graduating from Kansas State University with a degree in construction science. He spent a few years working for some general contractors as well as an electrical contractor before joining a general contractor that built houses as a side business.
Working on homes inspired Conus to start his own company in 2004.
"It was easier to manage than big commercial projects, and at the time, everybody was building houses," he said.
Conus got his start building homes in Leawood, Olathe and Overland Park, but as the economy entered a recession, he started concentrating on the area where he lived: western Wyandotte County, where he owned his first home after leaving Topeka, and Leavenworth County, where he currently lives between Basehor and Tonganoxie.
"And as the economy started getting better again, we haven't left this area," he said.
That is because of the growth — there has been plenty of opportunity to build homes in Conus's $350,000 to $450,000 range.
"Most people like my houses because when they walk in, they feel they are getting more than other builders around here," he said. "Since I've built in Overland Park and Leawood, I bring that to this area: More upgrades, higher-end homes."
Now, Conus has expanded to add two additional companies, including Cover Property and Management, which acquired the Fall Creek Villas retirement community in Tonganoxie two years ago.
Since he has expanded and diversified his business, Conus says he tries to stay active in the community, and his involvement helped earn his business the title Basehor Chamber of Commerce Business of the Month for October.
"We try to help out where we can and where the need is," he said.