Basehor-Linwood tops Piper in district opener
The Basehor-Linwood High School football team captured a convincing 55-21 victory over Piper on Friday evening, improving to 4-3 this season in the process.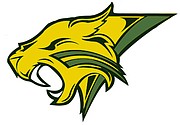 The Bobcats also moved to 1-0 in district play with the victory, which was the first time BLHS had beaten Piper since 2011. District games against Atchison and Tonganoxie still remain on the schedule as the Bobcats fight for a playoff spot.
"I felt like, despite a couple of mental mistakes, we played as close to a complete game from start to finish as we have all season," BLHS coach Rod Stallbaumer said. "Piper has some explosive players, and I felt like for the most part we did a good job of staying disciplined and limiting their opportunities."
The Bobcats were led by Jahron McPherson, who piled up 136 yards and two touchdowns rushing on nine carries. He also added two catches for 60 yards and another score. Austin Ettinger was also a steady force on the ground, recording 104 yards and a touchdown on 17 carries. Chas Rollo finished with 56 yards and a touchdown on 12 totes.
"I felt the offensive line did a good job of being aggressive, and they controlled the line of scrimmage most of the night," Stallbaumer said.
Quarterback Justin Phillips was efficient through the air, finishing 10-for-15 for 185 yards and three touchdowns. He also scored once on the ground. Nick Fisher and Jackson Brimblecom each had 43 yards receiving and a touchdown.
Fisher and Ryan Potter led the Bobcats defense with seven tackles apiece.
BLHS will be back in action at 7 p.m. on Friday as it plays host to Atchison (7-0). The Redmen are coming off a 30-14 win over Tonganoxie.
"Next week is a very big week for us," Stallbaumer said. "Atchison is a very good football team and have been dominant this season. I feel we have improved each week this season, and we will have to do so again next week."
---
Jon Poorman is the sports editor at The Sentinel. Follow him on Twitter at @JonPoorman for all of the latest community sports news.