Basehor-Linwood falls to undefeated Atchison
The Basehor-Linwood High School football team lost to Atchison 25-20 at home on Friday evening in a Class 4A-I District 1 matchup.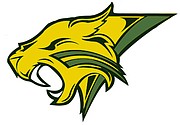 The Bobcats — who dropped to 4-4 overall and 1-1 in district play with the loss — were led by Chas Rollo, who carried the ball eight times for 78 yards and a touchdown. Quarterback Justin Phillips added 65 yards on eight totes.
Phillips finished the game 8-for-20 through the air for 115 yards with two touchdowns and two interceptions. Eric Scott was Basehor-Linwood's leading receiver with two catches for 65 yards and a score. Nick Fisher added four catches for 43 yards and a touchdown.
Fisher led the Bobcats on defense, finishing with 11 total tackles, including 10 solo stops. Michael Pete and Austin Roberts each finished with eight tackles, and Scott and Ryan Potter tallied seven apiece.
Atchison (8-0, 2-0) was led by running back Wykeen Gill, who finished with 132 yards and three touchdowns on 21 carries.
Basehor-Linwood will be fighting for a playoff spot at 7 p.m. on Friday as it travels to take on Tonganoxie (3-5, 0-2). In other district action, Piper (3-5, 1-1) will travel to take on Atchison.
---
Jon Poorman is the sports editor at The Sentinel. Follow him on Twitter at @JonPoorman for all of the latest community sports news.