Basehor-Linwood shuts down Lansing at home
The Basehor-Linwood football team bounced back from a Week 1 loss on Friday evening, beating Kaw Valley League rival Lansing 28-6 at home.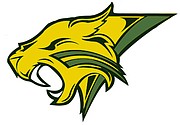 "Coach Lohafer and our defensive staff (Coach Brooks, Coach Schwisow, and Coach Barnes) did a great job preparing our guys for Lansing's offense," Basehor-Linwood coach Rod Stallbaumer said. "They set the tone early defensively. I thought our guys played much more disciplined than last week. We will need to continue to get better to play a very good Bonner Springs team next week."
The Bobcats (1-1) were led by quarterback Justin Phillips, who finished 13-for-20 for 163 yards, a touchdown and an interception. He also added 49 rushing yards and three more scores on the ground.
Nick Fisher caught four passes for 82 yards and a touchdown, and Jahron McPherson added four catches for 58 yards. McPherson also had six tackles and an interception on defense.
Ryan Potter led a stingy Bobcats defense with eight tackles, including 3.5 for loss. Michael Pete collected seven tackles, and Fisher recorded six, including three for loss. Luke Willis forced and recovered a Lansing fumble.
Basehor-Linwood will be back in action at 7 p.m. next Friday as it plays host to Kaw Valley League rival Bonner Springs (2-0).
---
Jon Poorman is the sports editor at The Sentinel. Follow him on Twitter at @JonPoorman for all of the latest community sports news.