Bobcats pull out overtime victory against Turner
The Basehor-Linwood football team captured a 30-29 overtime road victory against Kaw Valley League rival Turner on Friday evening, improving to 2-2 this season in the process.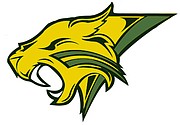 Basehor-Linwood held a 17-7 halftime advantage, but the Bobcats conceded 16 points in the fourth quarter to give Turner a chance at the victory.
"You have to hand it to Turner — they played with an incredible amount of heart," BLHS coach Rod Stallbaumer said. "We told our guys at halftime that they will not go down easy. They came from even further back against Tonganoxie. Hopefully we can learn from watching the kind of heart and effort that they displayed.
"We had some positives tonight, but we have to become more consistent and a more mature football team going forward."
The Bobcats were led by Chas Rollo, who rushed for 160 yards and a touchdown on 19 carries. Austin Ettinger was also a force on the ground, collecting 90 yards on 11 carries. Eric Scott had 44 yards on six carries, and James Wilson-Shirah added 34 yards and two touchdowns on three carries.
Quarterback Justin Phillips finished 9-for-17 for 58 yards with an interception and added another 53 yards and a touchdown on the ground.
Ryan Potter led the Bobcats on defense, recording seven total tackles. Jahron McPherson, Nick Fisher, Ettinger and Austin Roberts each had six total tackles for Basehor-Linwood.
"We have not developed the mental discipline that great teams have yet," Stallbaumer said. "We preach three keys to victory: ball security, discipline, and physicality, and we didn't achieve those tonight. We put the ball on the ground too much, we made assignment mistakes in the secondary and had a penalty call back a touchdown."
The Bobcats will be back in action at 7 p.m. on Friday as they play host to Eudora for Homecoming.
---
Jon Poorman is the sports editor at The Sentinel. Follow him on Twitter at @JonPoorman for all of the latest community sports news.