Mill Valley earns victory over Basehor-Linwood
Basehor — On the brink of a sweep against Basehor-Linwood, the Mill Valley volleyball team was one point away in the third set in its 25-19, 25-23, 29-31, 26-24 victory Tuesday night.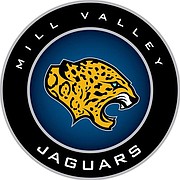 With Catie Kaifes serving, the Lady Bobcats and Lady Jaguars rallied before Molly Cosmillo tipped a ball to open space, securing the victory and starting the celebration.
But the referees gave the point to Basehor-Linwood, saying Cosmillo has pushed the ball instead of tipping it.
The Lady Bobcats fought off two more match points, including one where a spike had gone long, but the line judge had said the ball was tipped.
Mill Valley coach Debbie Fay said losing the third set allowed her team to play another set of good volleyball.
"It's what you show up for," Fay said. "I want them to play like this, win or lose. They had excitement, the other team had excitement, the crowd was excited. We've had so many games that are flat. This is awesome."
The fourth set provided as much drama as Mill Valley led 21-17. Basehor-Linwood coach Amy Irvin called her final timeout to refocus her girls.
The Lady Bobcats went on to win five of the next six points. They were awarded an additional point as Fay called a timeout when she had none remaining. Basehor-Linwood was on the verge of forcing a decisive fifth set.
And that's the case as Fay took one three points into the first set. She was fired up too.
"When they do something we talked about not doing, I want them to know right then it has to stop," Fay said. "If you get them early, they won't do it again in the match."
But Mill Valley's Izzy Hellon put two balls down, and Kaifes won the game with a spike as the Lady Jaguars closed the game on a 4-0 run.
Up 24-22, Irvin said there was no reason to not go to the fifth set. She pressed the officials to give the point, which the rules state. Had Irvin not said anything, the officials probably wouldn't have done anything as they knew Fay called both timeouts and didn't grant the third.
She liked how hard her girls fought after going 2-3 at the Louisburg Invitational, which included three straight losses. The first two sets could have been a hangover from Saturday. She had no complains about the effort given.
"I think testing the waters, you know [Mill Valley] is going to be a tough team," Irvin said. "You know you have to play tough, but you don't really know how tough."