Ira Herbert Earlenbaugh, Jr. 1933 - 2015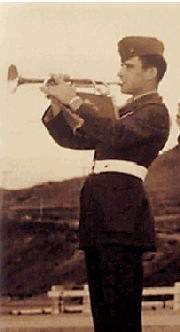 Ira Herbert Earlenbaugh, Jr., 81, of El Dorado Springs, MO, passed away on May 20, 2015 in Joplin, MO. He was born to Ira Herbert and Vida Dougan Earlenbaugh in Great Bend, KS, on Nov. 16, 1933.
Herb met Danna Lovisone while both were serving in the Marine Corp and stationed in Hawaii. They were married in Pearl Harbor on May 7, 1955. Herb served in the Korean War and was a proud member of the Drum and Bugle Corp. He worked in Kansas City at the railroad terminal in Union Station, at the BMC for the US Postal Service and other jobs to support his family.
Herb is preceeded in death by his twin brother, Guy; sister, Shirley Gail; parents, Ira and Vida; and daughters, Ruth and Karen.
He is survived by his wife of 60 years; children, Linda, Richard, Kathy and Susan; 14 grandchildren and 14 great-grandchildren.
Memorial services were held on May 23rd in El Dorado Springs, MO.
Please sign this guestbook at Obituaries.LJWorld.com