How do you celebrate July 4?
July 2, 2009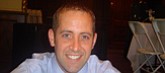 Bryan Smith (Edwardsville Planning Commission member in ) says...

Typically we have a neighborhood barbecue and then spend many hours watching and hearing the neighbors set off fireworks.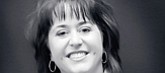 Melanie Morris (Basehor First State Bank and Trust Manager and Chamber of Commerce secretary in ) says...

We spend the 4th with family, eating way too much food, then off to the Basehor parade and to the fireworks at night.
Vickey Long (Basehor Community Library children's librarian in ) says...

I spend the day with Sadie, my 55-pound black lab, sitting on my lap, shaking because she is scared of the loud noises. It is a very long day.