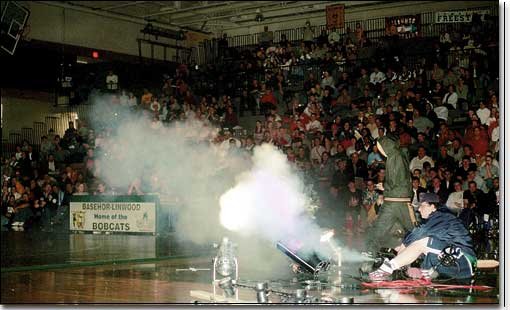 Fog paves the way for 145-pound finalist Quintin Moreno of
Glenwood, Iowa, at the Bobcat Classic wrestling tournament
Saturday, Jan. 12, as BLHS wrestler Matt Gillett mans the fog
machine. Gillett finished third in the heavyweight division. All 28
finalists were introduced amidst an array of lights, laser beams
and fog to enhance the experience of reaching the finals.