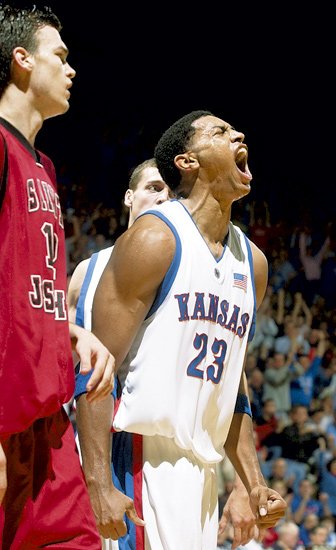 Wayne Simien is off to a hot start in his senior season at KU
Stories this photo appears in:
Leavenworth High School alum Wayne Simien heads into his senior basketball season as a power forward for KU.
Leavenworth grad Simien glad he stayed at KU
All that hard work as a young lad in Leavenworth has paid off for Kansas University senior power forward Wayne Simien. The 6-foot-9, 255-pounder who starts at power forward for the second-ranked team in the country, recently this preseason received one of the greatest honors available to a college player - Associated Press Preseason All-American.