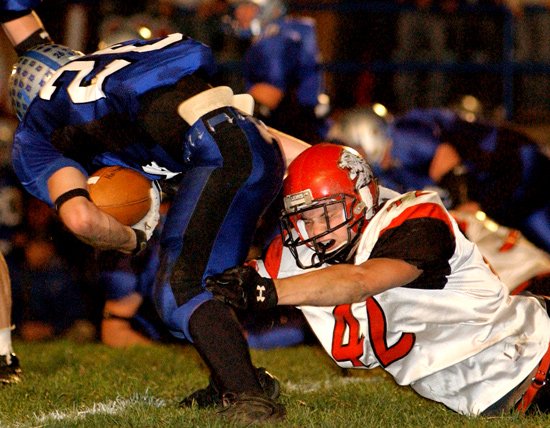 Lansing High junior Jeff Slater wraps up Holton running back Nick Allen on Saturday night during Lansing's 69-22 lostt in its regional playoff game. The Lions struggled to contain Holton's running game adn allowed a season-high 391 yards on the ground against the defending state champions.
Stories this photo appears in:
Flash back to Nov. 6, 2004.
November 3, 2005 midnight
The Lansing Lions huddled around another postseason football plaque Saturday night at Holton High School, but this time the looks on the players' faces were different.
November 11, 2004 midnight