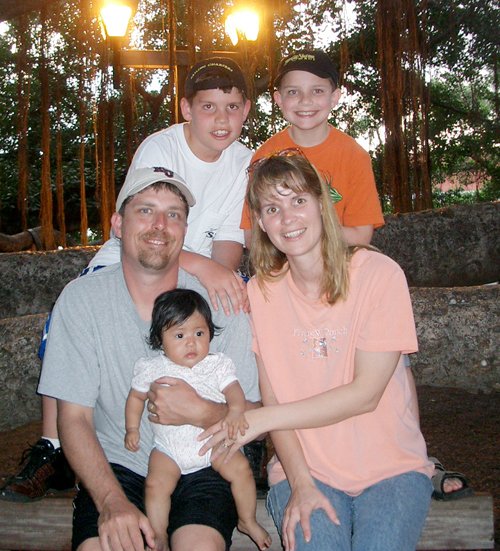 The Menzel family takes one off its first family photos with its newest member, 7-month-old Maria, during a vacation in Hawaii. Maria arrived from Guatemala one day before the family went on the trip. Clockwise from top left is Brett Boyle, Austin, Melissa, Maria and John Menzel.
Stories this photo appears in:
Though she called some parts of her international adoption experience "a nightmare," Melissa Menzel said she would do it all over again.