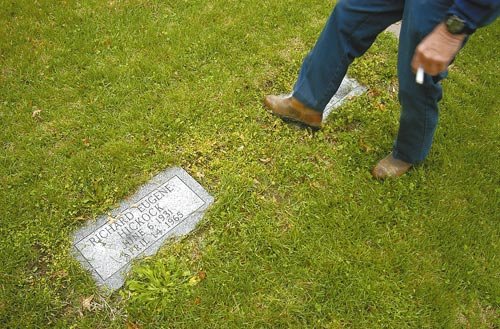 Mount Muncie Cemetery manager Gene Kirby clears weeds away with his boot on the headstone of Perry Smith. Smith and Richard Hickock are buried next to each other and remain today the most popular plots of the Lansing cemetery. Smith and Hickock were the subjects of Truman Capote's book, "In Cold Blood," which recounted the brutal murder of the Clutter family in Holcomb.
Stories this photo appears in:
Thursday, April 14, marks the 40-year anniversary of Richard Hickock and Perry Smith's execution at the Kansas State Penitentiary, which has since been renamed the Lansing Correctional Facility. The two killers and their prey are the subject of Truman Capote's best-seller, "In Cold Blood."