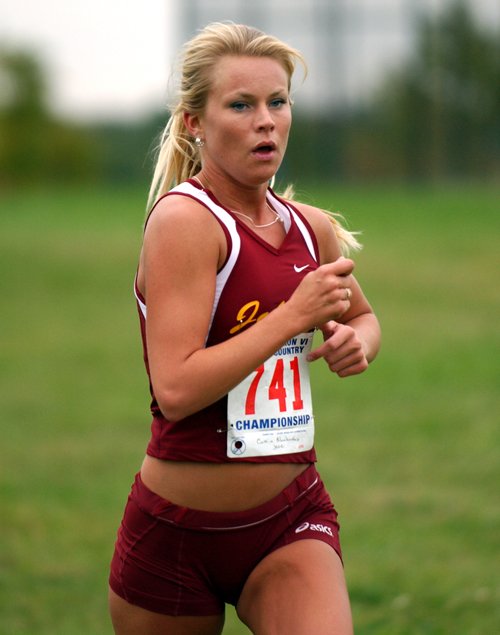 Cassie Blankenship, a 2003 Lansing High graduate, became a standout runner during her two years at Johnson County Community College. During her career, Blankenship earned All-American honors six times. She will be an assistant coach at JCCC this fall.
Stories this photo appears in:
For Blankenship, success comes one mile at a time
Former Lansing High School runner Cassie Blankenship considered herself a mediocre runner - until her success showed her that she was a star.