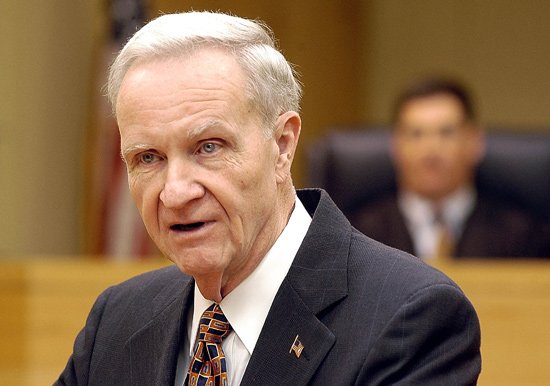 Clyde Graebner
Stories this photo appears in:
A sharp rise in the annual fee assessed to county residential lots was one suggestion presented Monday to Leavenworth County commissioners as a way to bring longterm stability to the county transfer station.
Commissioners voted 2-1 Thursday morning against the plan, which Commissioner Clyde Graeber said would ensure county government would run more effeciently and effectively.
A group of city and county officials that favor the proposed 1 percent Leavenworth County property tax are working to win voter approval on April 5.