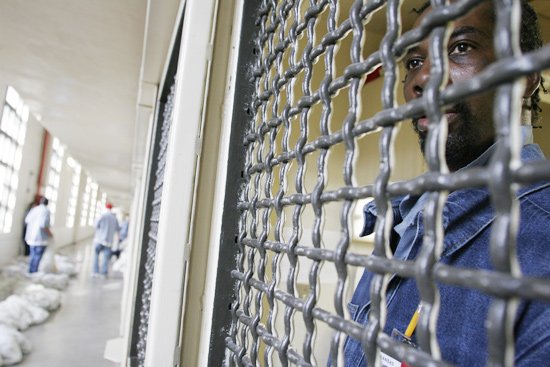 Inmate Nathaniel Carroll peers out from inside his cell in the maximum security D-cell at the Lansing Correctional Facility. Carroll draws portraits to pass the time while locked up.
Stories this photo appears in:
Inmates seek ways to end violence behind prison walls
A prisoners' group, STOP Violence, organized Lansing Correctional Facility's all-inmate summit to quell violence behind bars at the prison.