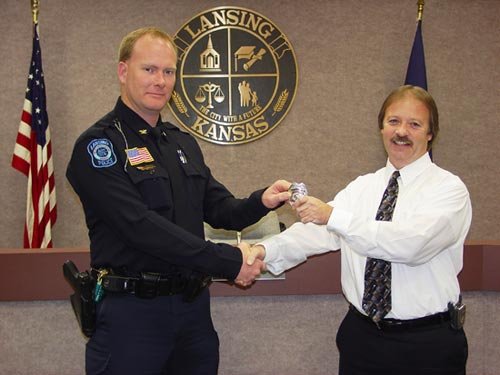 Lansing's new police chief, Steve Wayman, left, accepts the chief's badge from City Administrator Mike Smith during a ceremony Friday morning at City Hall. Wayman was promoted from his post as captain with the resignation of Chief John Simmons, who is moving to the Fairway Police Department.
Stories this photo appears in:
Department captain elevated after chief resigns
Chief John Simmons is leaving his post in Lansing for one in Fairway; taking the helm will be Police Capt. Steve Wayman, a 15-year veteran of the department.